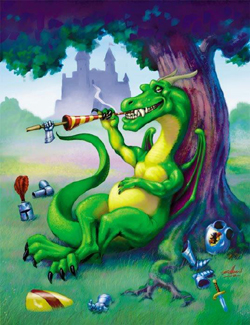 Welcome to the Galactic Kegger, an online cantina for difference-making realists. A place where those who've BTDT
and grew a conscience in the process
can hang out and be edutained. Food for thought is served piping hot in our establishment.
GK content caters to those who, among other things, prefer grasping the distinctions between:
Real life & video game fantasyland
church & state
genuine concern & personal agenda
… and one of our favorites…
being legendary in action & being legendary in one's own mind.
Contrary to popular belief, the world doesn't suck. Though it can be debated how many of the people who influence its rules and laws do.
 Hmmm… I think we'll explore that one…
Above the law? Acceptable only in unconventional warfare (civil government does not rate) this modus operandi's underlying objectives and ulterior motives may merit some scrutiny.
Hmmm… I think we'll explore that one too…
Oh… and why can't Cryptic Studios include a jar of Vaseline with every lifetime subscription order?
It is our intent to delve into what's fascinating and share what we find. If stuff is uncovered that flies against established principle… then perhaps established principle could benefit from some remediation. If we spot someone with their pants down in the middle of performing an unsavory act… then they'd better have a kevlar posterior. If our perspectives offend, then by all means… please feel free to be offended.
Fearless is blind to consequence, while courageous understands consequence and embraces the challenge anyway. So pour your favorite beverage, strap in and let the journey begin!